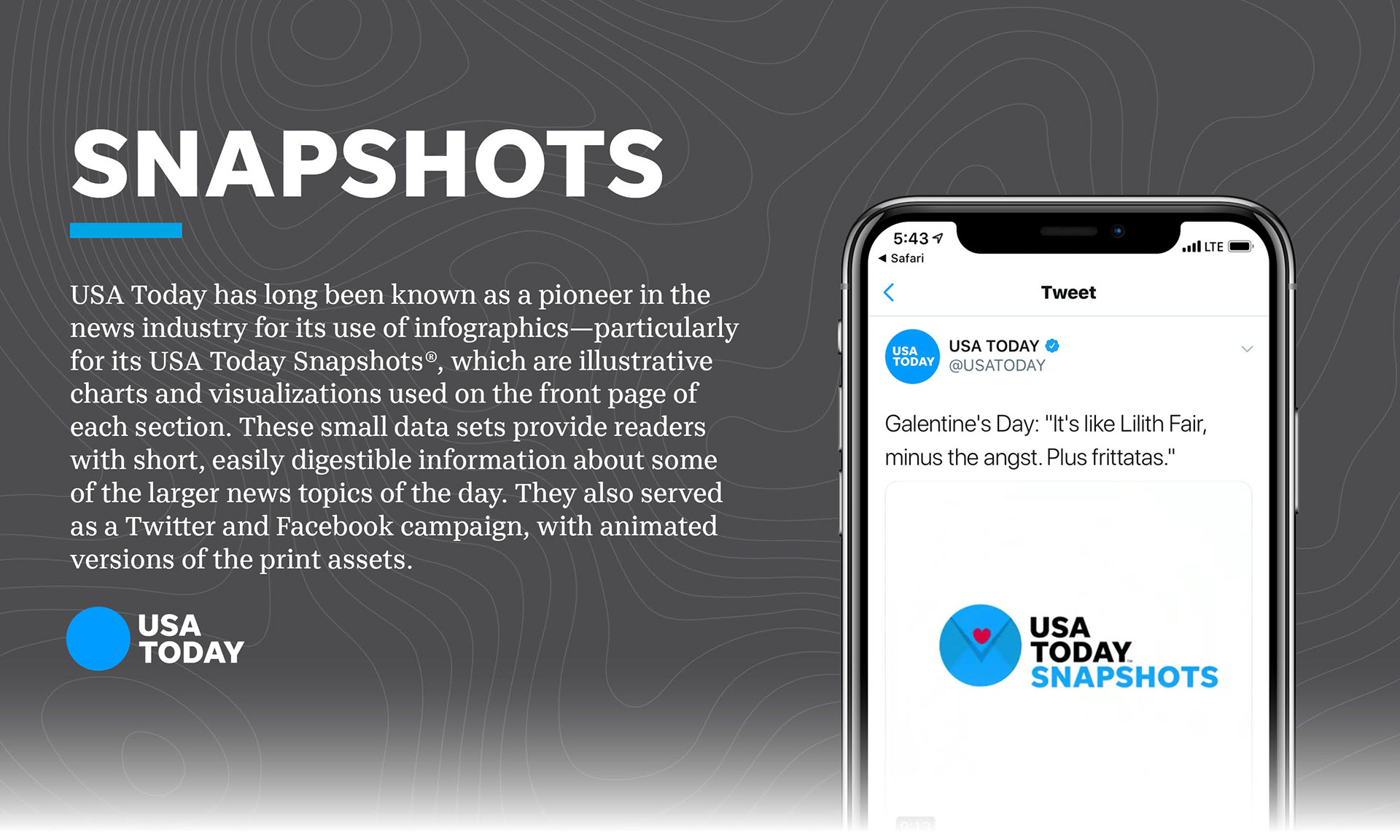 As a designer for the Interactive Graphics Desk at USA TODAY, I create daily snapshots, both for print publication in the daily paper and also animated versions for Twitter and Facebook.
After our editor assigns content, I take time to review the content and then draft at least two storyboards for the animation. After pitching the storyboard concepts to the team, the stronger concept is chosen. I then create the art in Adobe Illustrator, first completing the print version. It's important to build these Illustrator files with animation in mind—layering the appropriate assets and separating out little details that will have unique movements. Building the art smart makes the animation process run smoother and more efficiently. I then take the art into Adobe After Effects to animate into the social version of the Snapshot. My average turnaround, from ideation to completion, is from four to six hours.

Below are select Snapshots I created using Adobe Illustrator and Adobe After Effects.