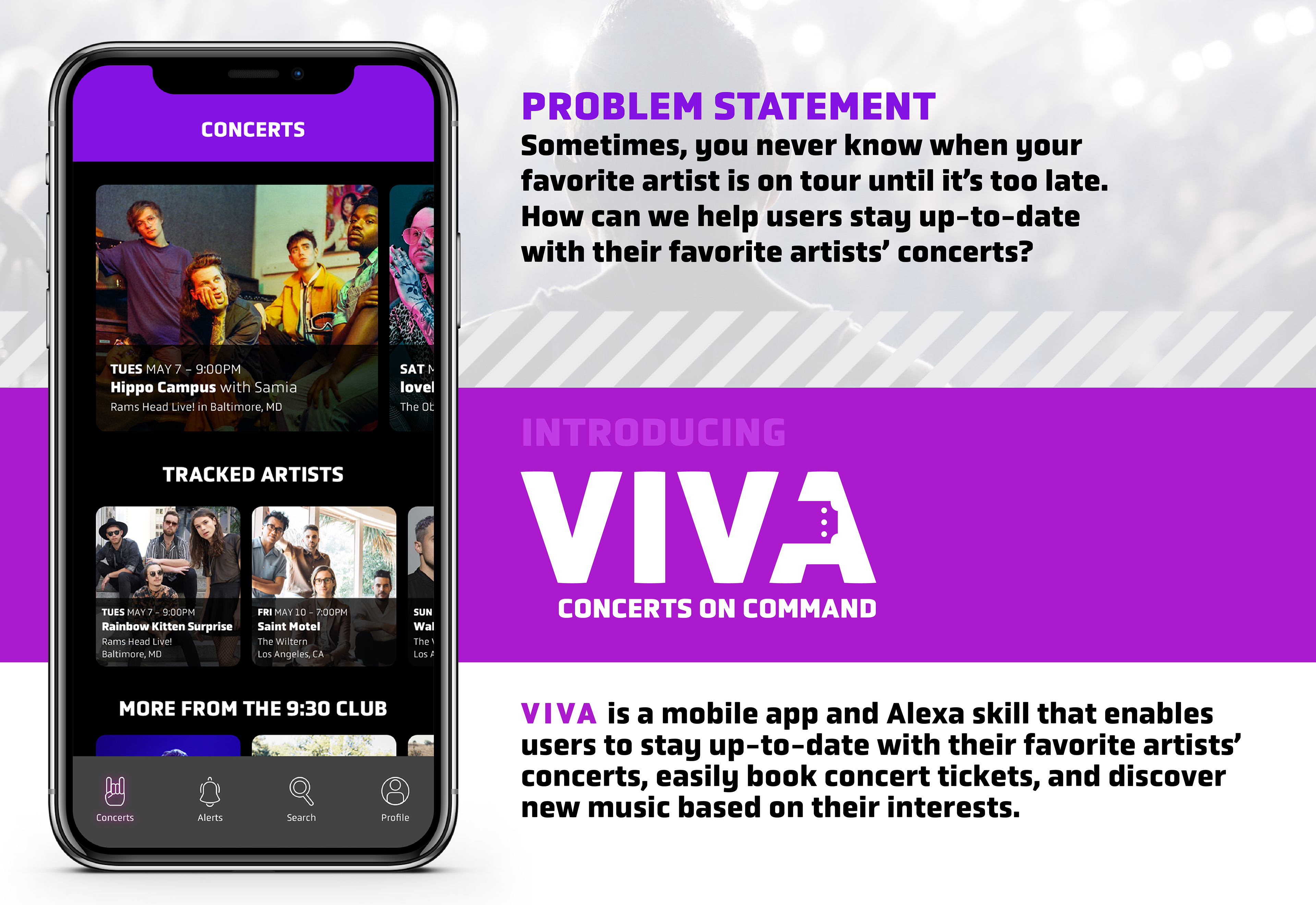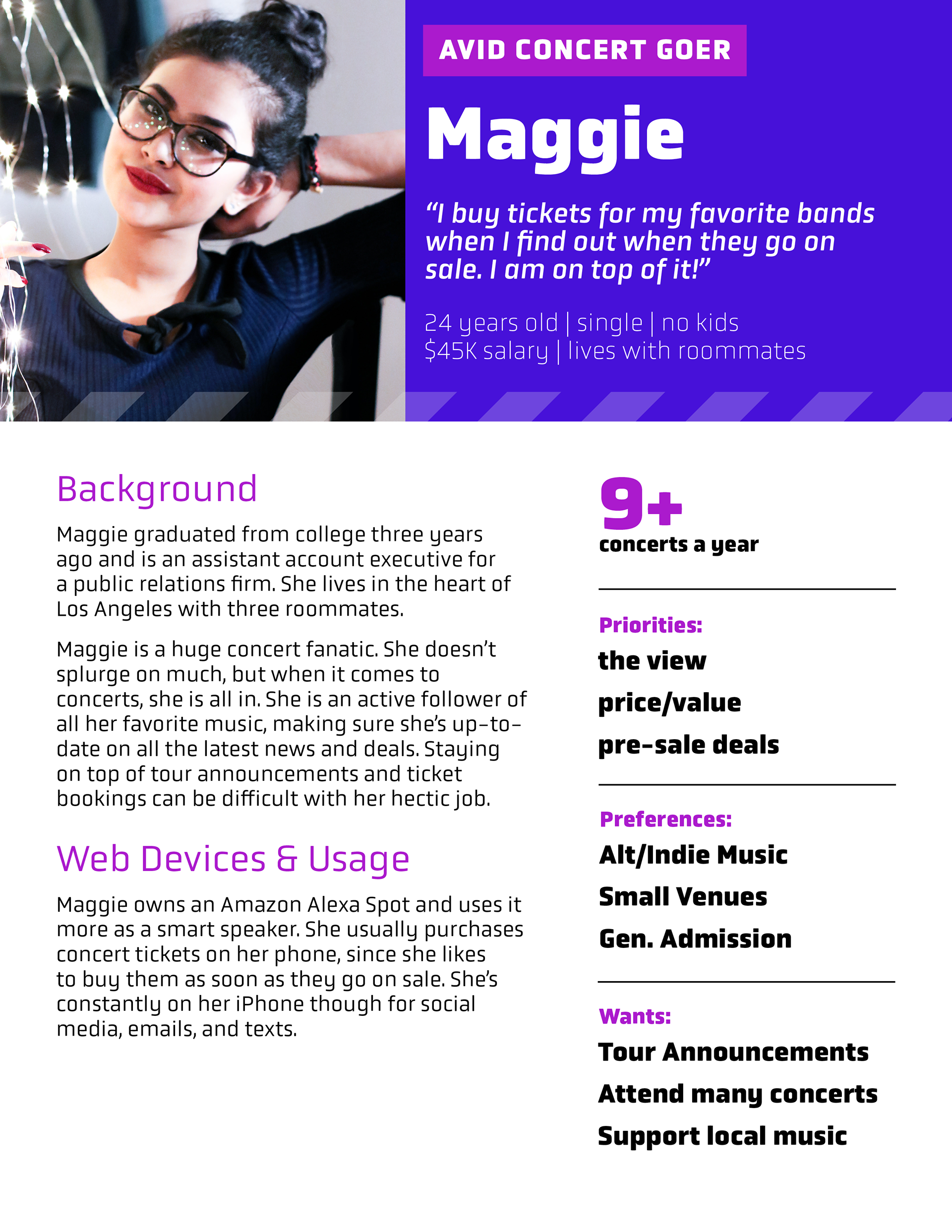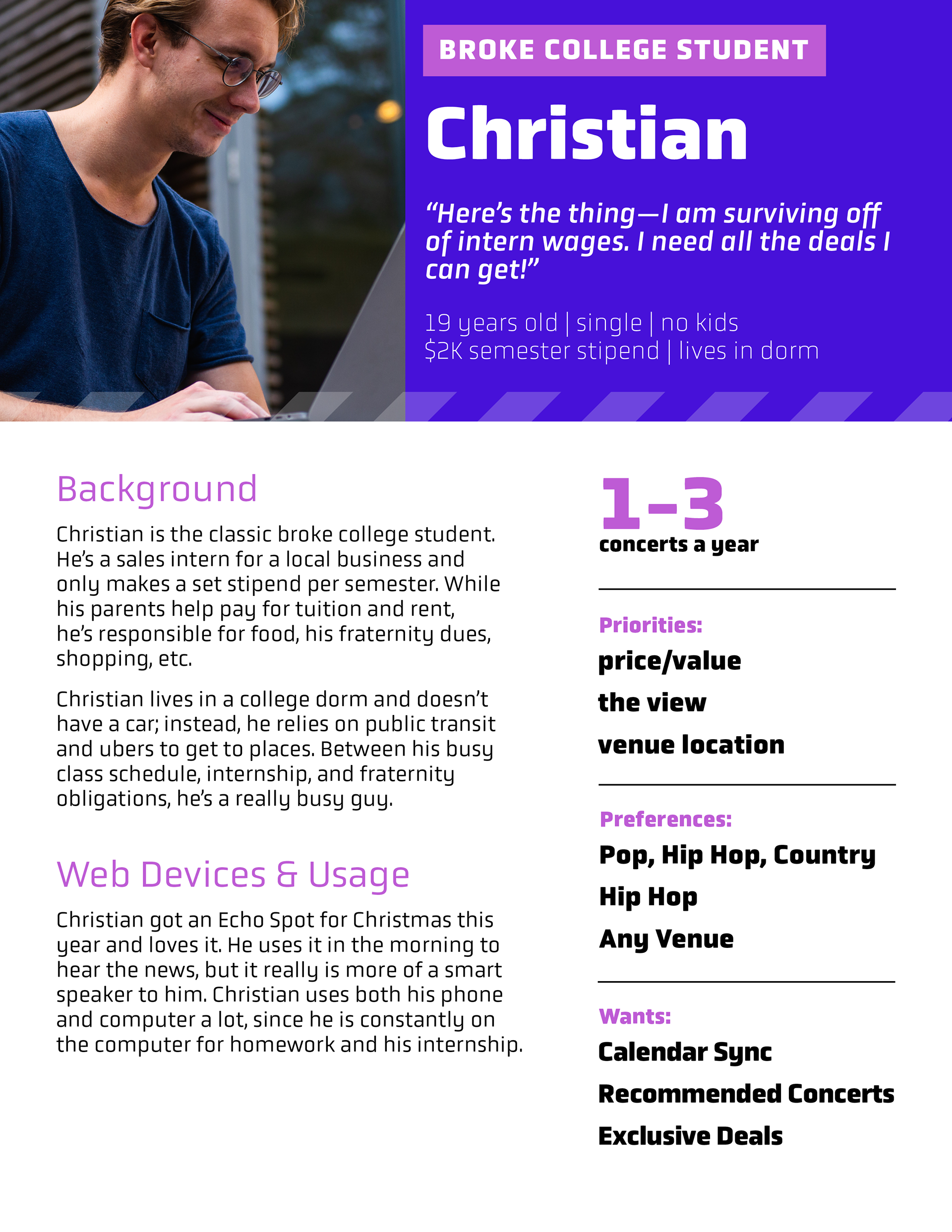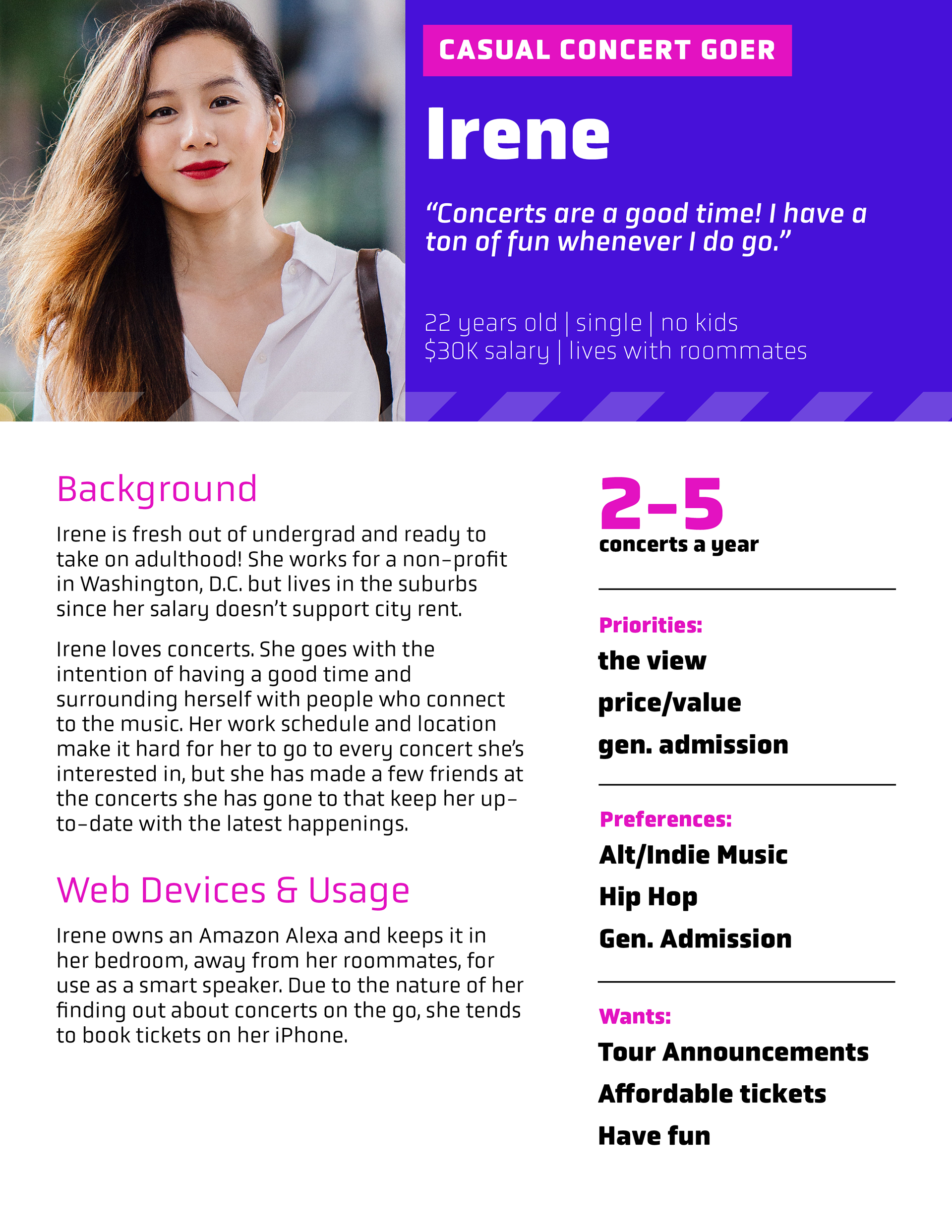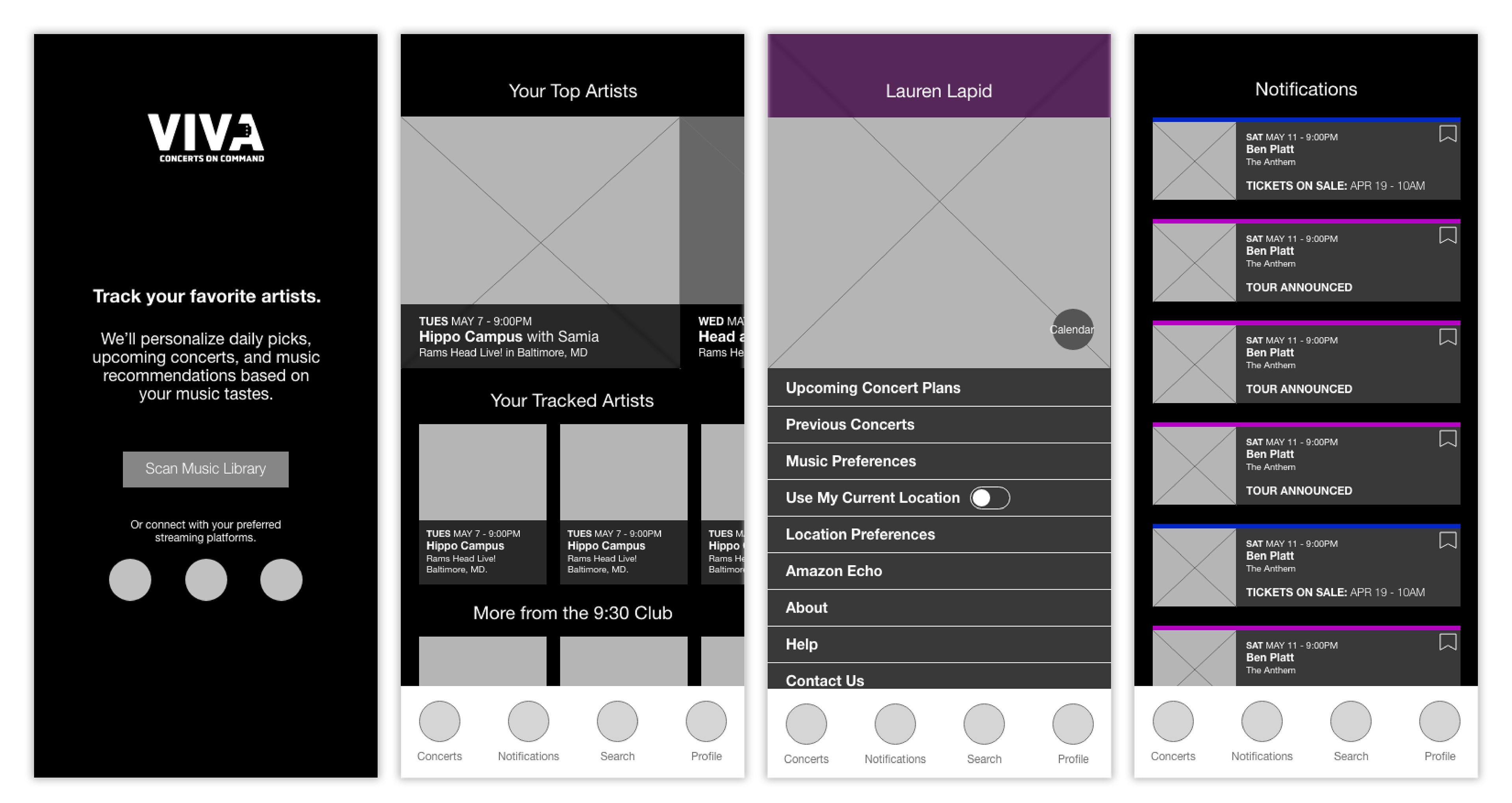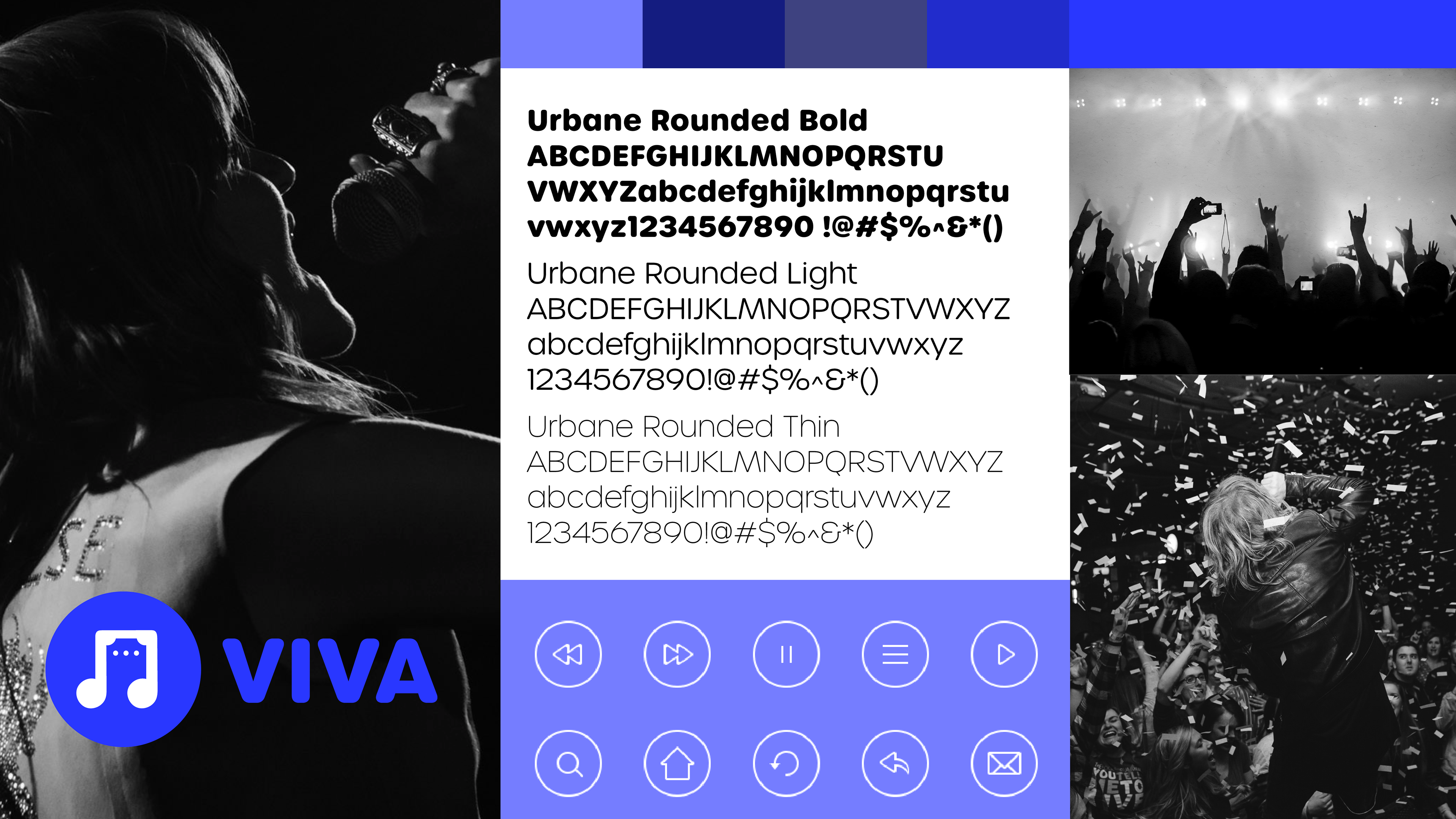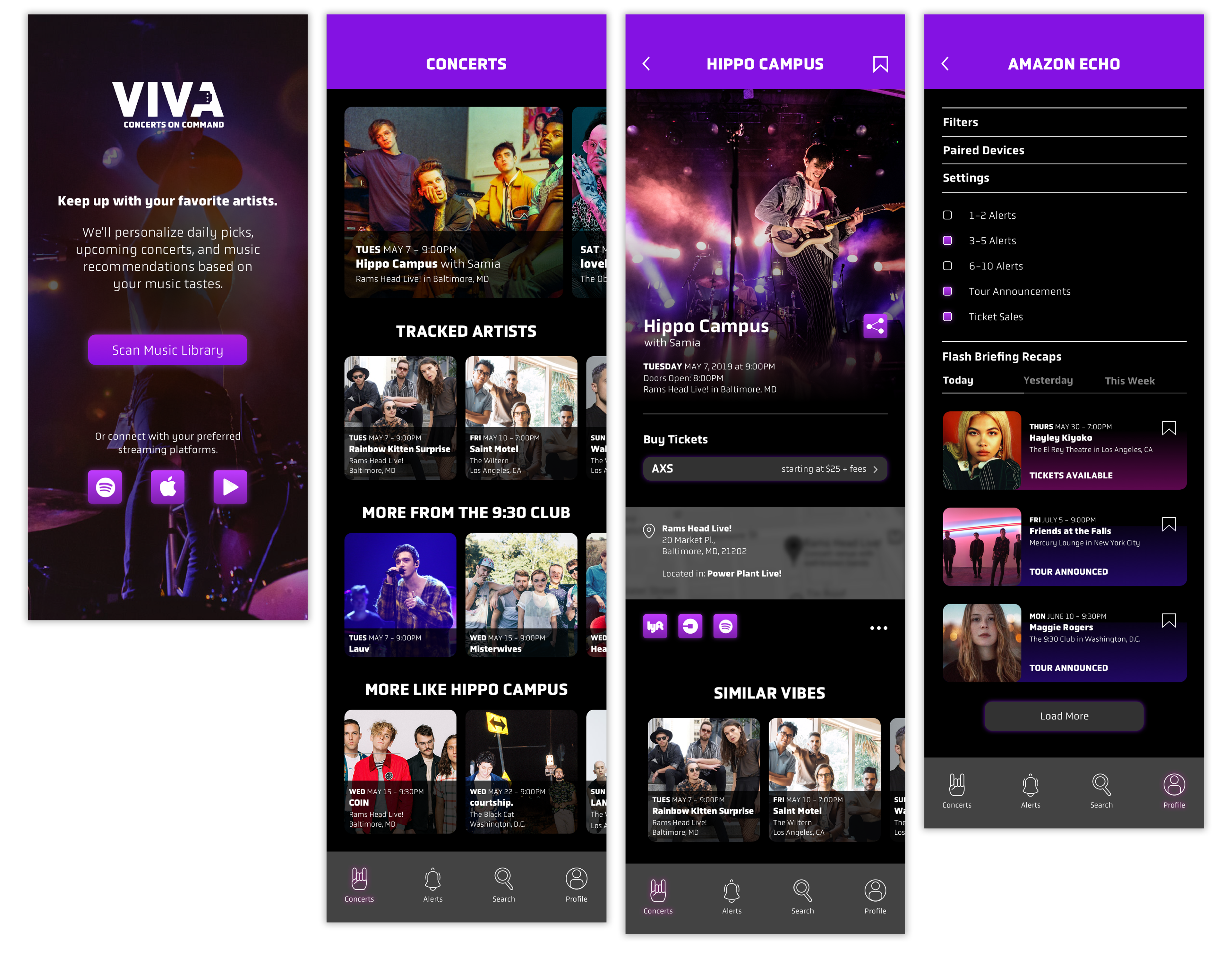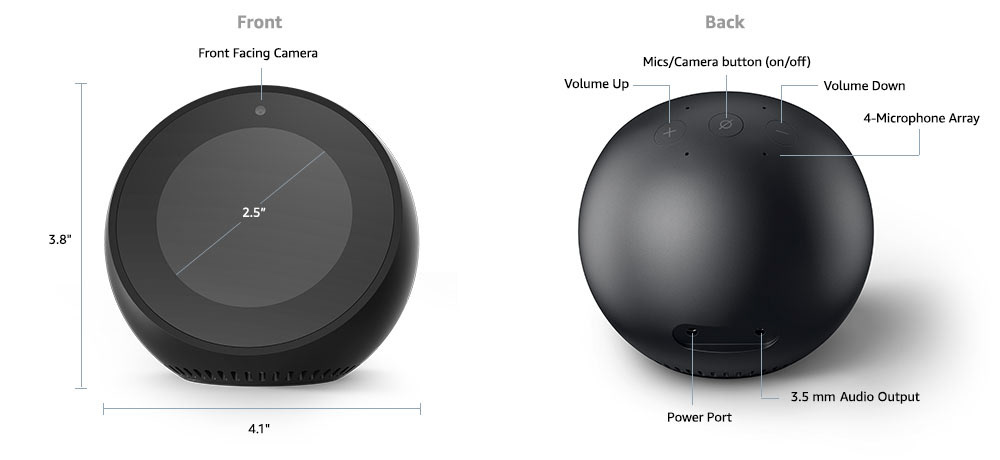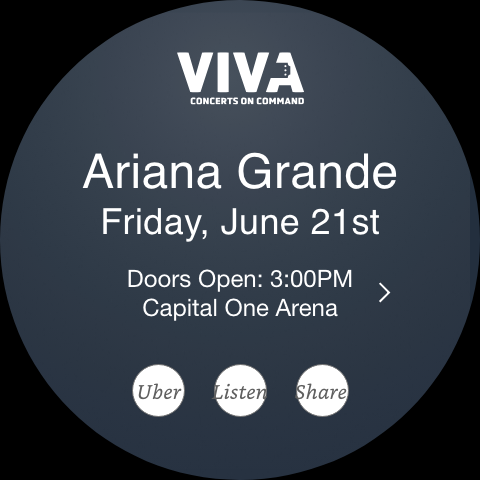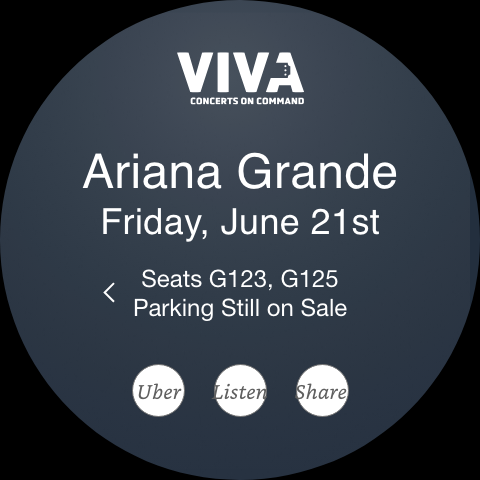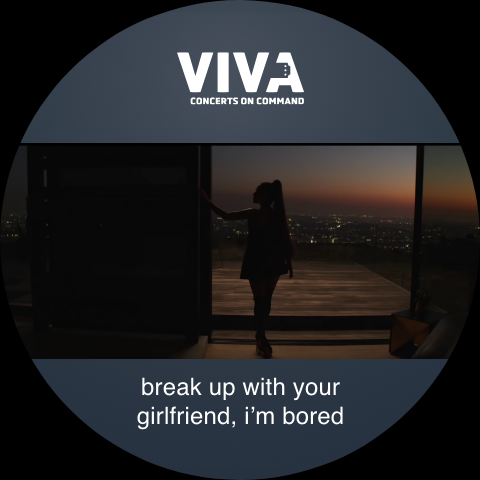 Instance 1: "Alexa, when's the Ariana Grande concert again?"
VIVA keeps track of what concerts you're going to. Forget which seats you have? Want to schedule an Uber ahead of time? Or want to hear some of that artist's hit songs? VIVA has got you covered. In this case, the screen would be moving as the user swipes left or asks Alexa about the venue, or to play the artist's music.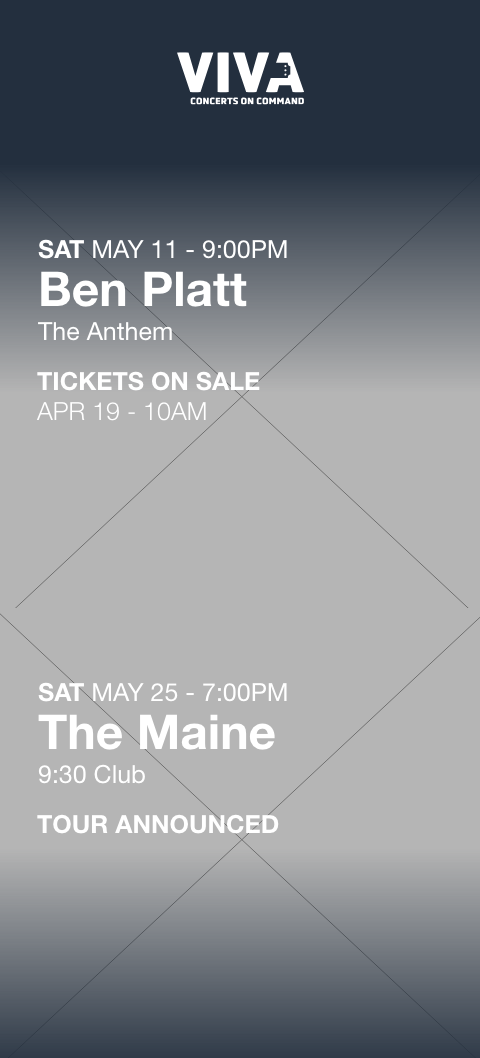 Instance 2: "Alexa, what are my concert updates for the day?"
VIVA will have its own flash briefings. This is, again, a primarily verbal exchange, and so the visuals will be simple, giving more information if the user decides to glance at the Echo Spot.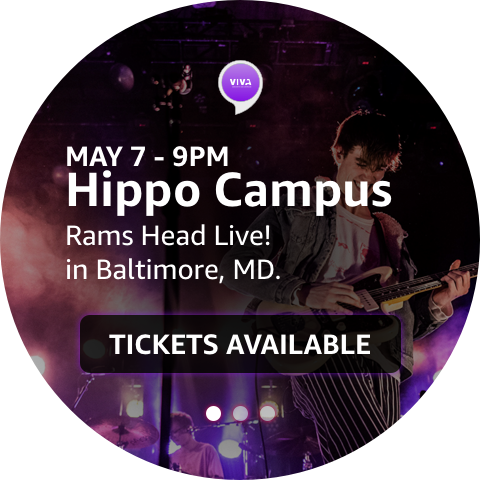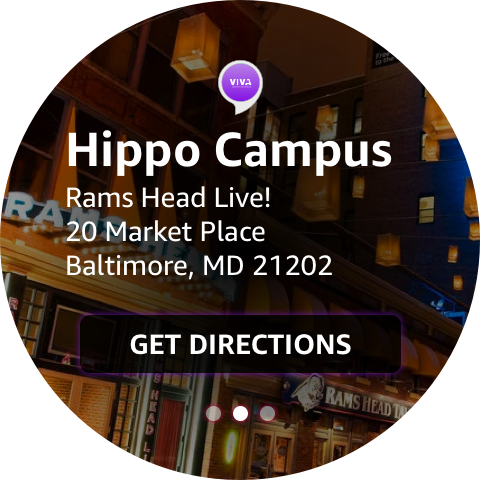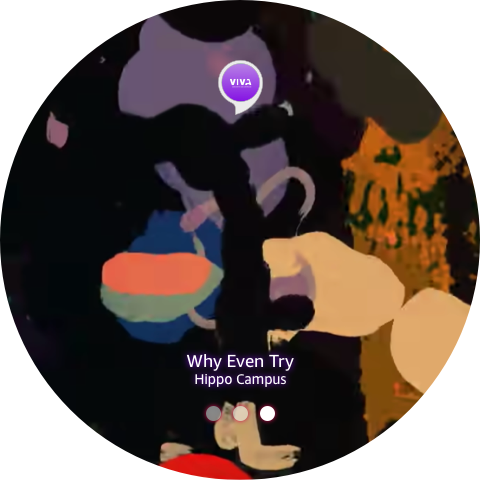 Instance 3: "Alexa, tell me more about the Hippo Campus concert."
In this instance, the user does not already have tickets fro the concert purchased. Thus, the "Tickets Available" button would send a push notification to the user's phone to the ticket purchasing page. The second screen would push a notification to the user's Map app for directions to the venue. The last screen would show a music video from the band's hit songs.