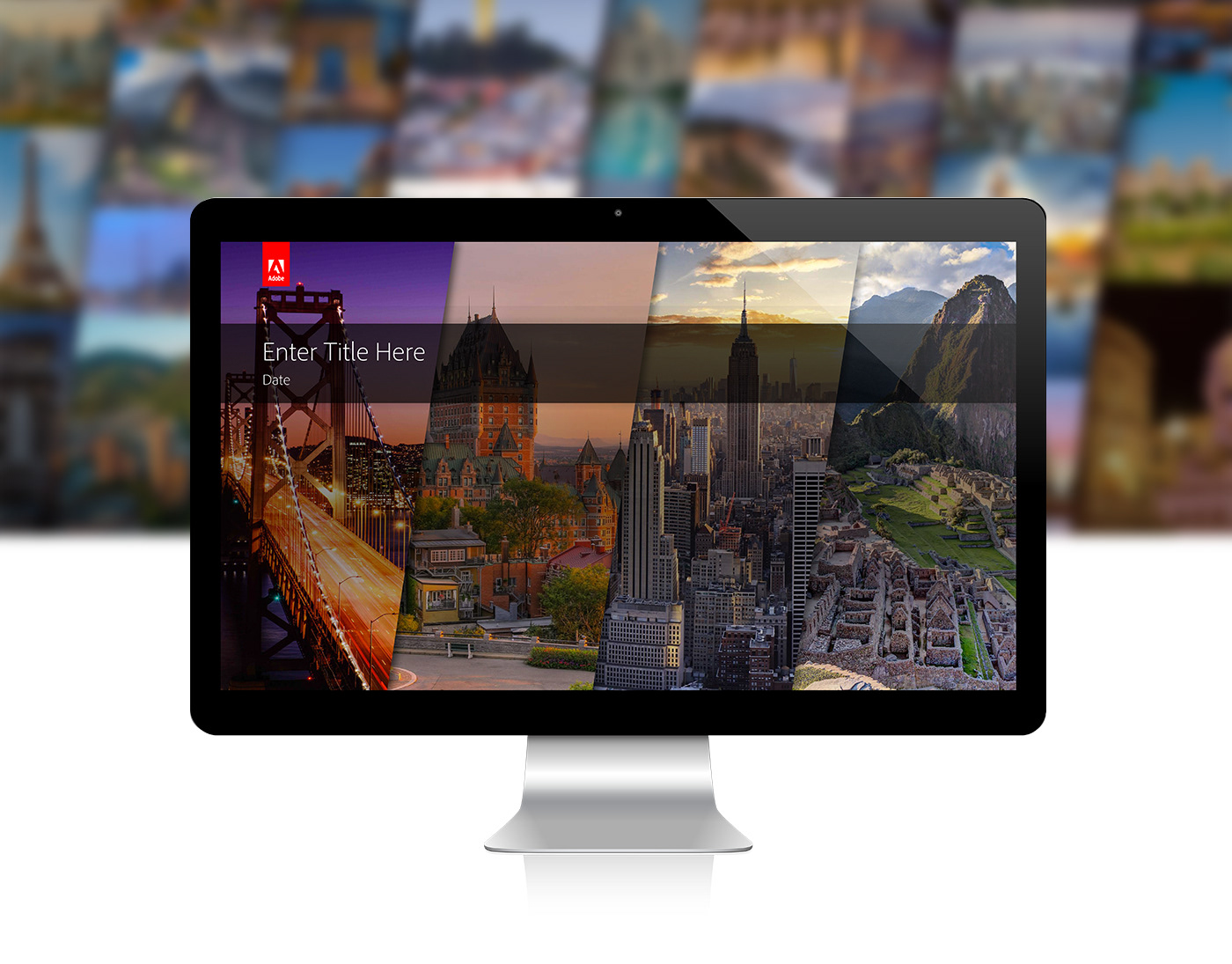 The Design Enablement Toolkit:
As a returning intern to Adobe, my main goal for the summer was to create a deliverable that would have a lasting, positive impact on my team. Thus, in an effort to increase the Visual Design Team's efficiency and capability to take on new projects, I created pre-designed PowerPoint toolkits for our main stakeholders. This would help expedite the presentation design process and allow our team to spend more time working on custom artwork, motion graphics, and even video support.
-Title Slide
-Agenda Slide
-Section Divider
-Bullets
-Numbering
-Graphs, Charts, Tables
-Photo Layouts
-Icon Library
-Mockups
-Resources Links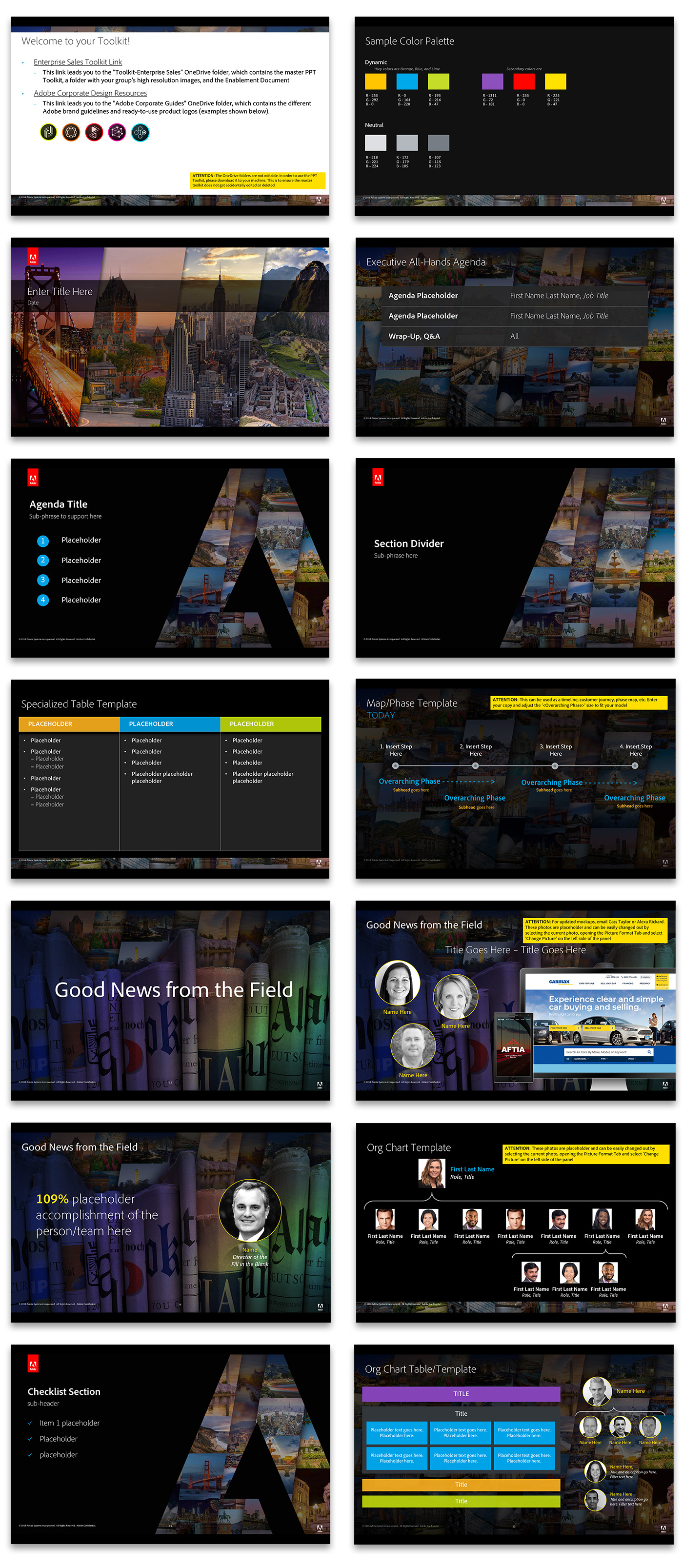 A major component of the PPT Toolkit is the Icon Library. Each icon is given in white (for use on dark backgrounds) and dark grey (for use on light backgrounds). After studying a multitude of past PowerPoint decks, I pulled 24 popular keywords and curated three icons to represent each word. These icons are similar in style to keep presentations unique but still consistent. 
The idea behind the Icon Library was that I feel as though most people know the difference between good and bad design—most people just don't have the skills or confidence to elaborate on it. Thus, I wanted to empower our users to feel like they have the resources needed to get creative with their presentations. Although the task of designing and curating the icons was time-consuming, it was definitely worth it to see how excited my stakeholders were over it.